Turkey: Sacred Activations
May 9, 2019

-

May 18, 2019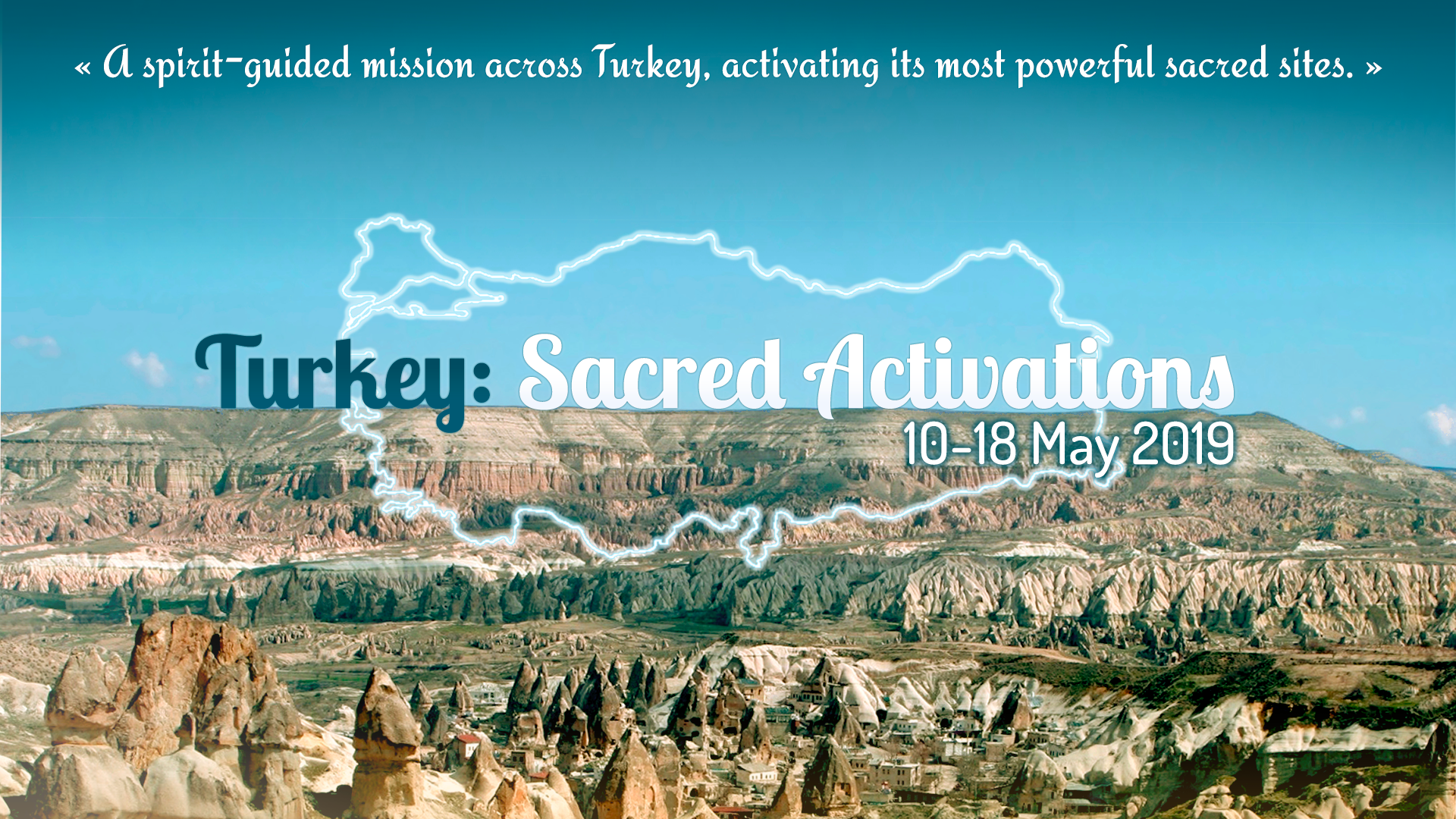 Join us on this magical mission, for a once in a lifetime opportunity to accompany Asil Toksal – Healer & Channel on his sacred site activation tour of Turkey along with a core team of experienced facilitators from the Ascension Alliance Academy and Ascension Platforms: Mathilde A. Souffront, Yogi George Stanboulieh and Nada Harb.
Sacred sites, also known as earth energy vortices, are high-frequency places on the earth grid where the land holds concentrated focused energy that can amplify, catalyze and accelerate awakening, transformation and ascension. Thanks to the remarkable nature of these heightened locations, the veils are thinner and so strong spiritual energies can be more easily accessed.
This is an invitation to participate in this historical, spiritual and community experience in a full spectrum. It will be an experiential immersion, enabling you to reconnect to your Highest version of yourself and greatest potential, in a group highly activated individuals and facilitators and in the company of the divine forces that have guided Asil to undertake this journey in the first place.
Join us in Turkey and share this unique and valuable experience, on this high vibrational land of ley lines and vortices of innate wisdom. We look forward to meeting you and sharing this deep work together at this time of remarkable transformation.
………..
Full event details and contact information in the Brochure:
http://www.asiltoksal.com/turkeysacredactivations
…………
Register your place here:
https://asiltoksal.formstack.com/forms/turkey_sacred_retreat
…………
Cappadocia Pic by TheBrockenInaGlory
https://en.wikipedia.org/wiki/File:View_of_Cappadocia_edit.jpg