Welcome! We are Ascension One, and it's our mission to empower individuals on their journey of personal evolution and inner transformation. We like to refer to this process as "the self-realization journey".
The Self-Realization Journey
If you're curious about what happens when an individual begins the process of realignment – or if you've already been on the path but need assistance getting past blocks – then we invite you to join us and our supportive community of evolving individuals for a FREE live-streamed transmission session.
Are you open to receiving benevolent support from higher intelligence guides as you embody your highest potential?
Don't miss it!
Saturday, November 5th at 10 am-11 am Pacific.
Sign up now here and receive free transmissions, energetic alignments, wisdom, and meditations directly to your inbox
You are here in support of your own evolution, your own expansion, and your own self-realization, the greatest gift that you can give to yourself, and through you, to all of humanity; your loved ones (are) directly impacted by the efforts of evolution and healing that you have chosen, your expression in the world directly impacted by these efforts
What is a Transmission?
A transmission is a channeled energetic gift of both spoken wisdom and energy frequencies from higher intelligence guides. A transmission provides energetic alignments and adjustments to your physical, mental, emotional, and spiritual bodies. (all the layers of your being that may sometimes feel 'out of balance' or 'misaligned')
The guides who share this energy through our host and channeler, Asil, provide these transmissions as a gift for your evolution and the betterment of humanity. The energy in its pure form comes with no attachments or conditions, and is intended simply for you to receive openly with no expectations.
Experience a Free Alignment Transmission
Join our Free Transmissions on Internal Alignment and Collective Alignment!
Sign Up to Receive the Event Links and Video Replays in Your Inbox
Receive free access via email to two more transmission events in support of your evolution, Internal Alignment and Collective Alignment:
Saturday, October 22
Internal Alignment
10am-11am Pacific
Wednesday, November 2
Collective Alignment
10 am-11 am Pacific
Experience a Free Alignment Transmission
Transmission Testimonials
"These transmissions have been life transforming… it feels like my whole self is lit up, and I am recognizing myself again…thank you so much" – Deborah
"Absolute gratitude for this transmission! This was definitely a life changer transmission, an experience of grace, I am seeing life with new eyes, so very grateful to you! I am definitely listening again tomorrow morning, with new ears." — Mary
"Deeply grateful for the energy, for the visions of greater empowerment and personal strength and growth that are directly connected to the increased level of trust and openness I experience."
"The Elohim transmissions through Asil are some of the most profound activations I have experienced. I usually go into a deep sleep and I have experienced beautiful dreams. I am deeply grateful." — Judy
Click here to receive a free subscription to our Energy & Wisdom Transmissions email and newsletter
Meet Asil, Host and Trance Channel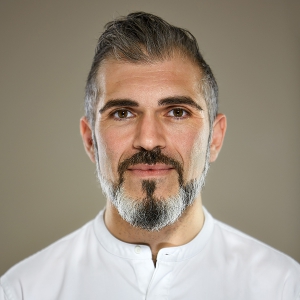 Asil is the founder of Ascension One, a growing global educational organization, and community of spiritual practitioners dedicated to evolving their own consciousness as "pillars of light". A pillar of light is an individual who recognizes that the seed of evolution begins with inner alignment. This alignment with our Divine nature often forges an evolved Self, filled with universal compassion and placing the practitioner in devoted service to humanity.
Asil is a trance channel to benevolent energies and wisdom from higher intelligence guides who are helping humanity's collective evolve during this time of unprecedented change. He has hosted hundreds of spiritual gatherings around the world for both groups and influential leaders to ignite and support their evolutionary impulse towards alignment, presence, and silence. 
Asil provides energetic grid work through expeditions to global sacred sites and sites of global trauma. This program called Sacred Earth acknowledges the consciousness and evolutionary journey of the planet itself and the symbiotic role she plays in contributing energies and assistance for humanity's evolution.
Meet Our Guides
Our guides include the Elohim, who refer to themselves as architects of this reality and have shared their intention to help humanity during this time of accelerated awakening on Earth. They help us to explore and understand who we are through energy and wisdom transmissions and daily meditations. Our guides encourage us to find a deeper sense of presence through practices of silence, as well as through exercises that help us align ourselves towards our highest potential in the midst of our busy lives.